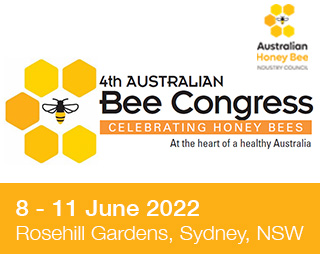 Lockwood Beekeeping Supplies Honey Competition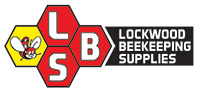 The honey competition is only open to attendees of the congress. The entry fee for all classes is $12. Entries close on Tuesday 17th May 2022.
To download the honey competition information, please click here (Entry form, Honey Schedule, Judging Points, General Information and Rules & Regulations).
Click here to see the Honey Competition categories
To enter using the online entry form, please click here or the buton below.

Loadmac Australia Photography Competition

The photography competition will be run online and is open only to attendees of the congress. There are four categories of the digital photographic competition:
Close up – bees up close, bees and flora, in the hive (honeycombs, brood combs, pests and diseases, manipulation techniques)
Scenic – moving hives, hives in the landscape, decorated hives and swarms
People and Bees – beekeepers and their hives
Open – storyboard and edited photos
Please click here to Download the Rules, Terms and Conditions

BEE Creative
Welcome to the launch of the Inaugural Bee Creative Exhibition! A creative outlet can help deal with anxiety and stress and is a lot of fun. Bee Creative is designed to showcase the artistic benefits for those not just in the beekeeping industry but also any bee themed art and craft. Everyone is welcome to share their interests.
Categories include, but are not limited to:
Woodwork
Metal art
Artwork
Sculpture
Ceramics / pottery
Mosaics
Jewellery
Cards
Scrapbook page
Quilling
Patchwork
Quilting
Embroidery
Cross stitch
Crochet / knitting
Download the Entry form and flyer for more information.