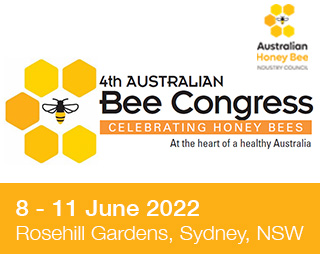 The following hotels are all located within a short walk of the Rosehill Gardens Racecourse. Bookings for the following properties can be made via the registration form (accommodation booking deadline and full payment required by Friday 6th May).
Rydges Parramatta
116-118 James Ruse Drive,
Rosehill, NSW 2142
Website | Google Map
Superior Queen Room @ $209 per night
Located in Sydney's West, Rydges Parramatta offers modern and spacious accommodation for both leisure and business travellers.
The hotel's 151 guestrooms and suites feature a Rydges Dream Bed, ensuite bathroom, and basic room amenities. Guests can also enjoy free Wi-Fi access and over 200 complimentary outdoor parking spaces. Re-energise yourself with a work-out at the hotel gym, or take a dip in the indoor heated swimming pool with a spa bath or the Turkish steam bath.
The hotel is located just across from Rosehill Gardens Racecourse.
Mercure Sydney Parramatta
106 Hassall Street,
Rosehill, NSW 2142
Website | Google Map
Standard Room @ $175 per night
Mercure Sydney Parramatta offers contemporary accommodation, extraordinary service and an easily accessible location. This 4-star hotel provides a comfortable, convenient setting for business trips and family holidays, with spacious room and suite accommodation featuring LCD TVs, well-lit work areas, and 24-hour room service.
Nesuto Parramatta
110-114 James Ruse Drive,
Rosehill, NSW 2142
Website | Google Map
Studio Apartment @ $140 per night
This spacious apartment -hotel is well located on the fringe of Parramatta's central business district, right in the heart of Sydney's West, directly opposite the Rosehill Gardens' Racecourse and 15 minutes from the world-renowned Sydney Olympic Park. It is within easy reach of shopping, dining, entertainment and many attractions. 40 minutes from Sydney's Kingsford Smith Airport and 30 minutes from the Sydney CBD.
Nesuto Parramatta Sydney Apartment Hotel offers a variety of fully self-contained apartments all with kitchenette and laundry facilities, dedicated work spaces, WiFi internet access.
Nesuto Parramatta Sydney Apartment Hotel offers all the comforts of home whilst providing the convenience of apartment style accommodation which is ideal for business and leisure travellers as well as families looking for short term or extended stay accommodation, in the heart of Western Sydney.
Accommodation Booking Conditions
Please Note:
The accommodation rates quoted include GST and are subject to availability at time of booking.
Rates may increase without notice due to changes in government charges, taxes or levies.
Accommodation rates are room only, and do not include breakfast.
The deadline for accommodation bookings through East Coast Conferences is Friday 6th May 2022.
Invisible
Accommodation Payment
Full prepayment of accommodation is required to secure your booking by Friday 6th May.
Accommodation Availability
Block bookings have been made at the above properties and will be confirmed on a first-in basis. Bookings have been made for dates within the range of Monday 6th June – Monday 13th June. There is no minimum night stay required. Accommodation can be organised outside these dates on a by-request basis only (please email jayne@eastcoastconferences.com.au), and room rates may vary outside these dates. All accommodation bookings are subject to availability.
How to Book Accommodation
To book, complete the online registration form or via hard copy form and email to East Coast Conferences. The Congress Managers will forward your reservation and full pre-payment to the hotel on Friday 6th May. Hotels will not have a record of your booking prior to this date, as it will be included as a group booking.
Change of Booking
Any changes must be made in writing to the Congress Managers by Friday 6th May 2022 to avoid cancellation fees. After this date, please liaise directly with the hotel for any changes to your booking. Cancellation fees will apply after this date.
Late Arrivals
Please notify the Congress Managers in writing if you will arrive at your hotel after 6pm. Failure to notify of a late arrival may mean that your room will be released, and payment forfeited.
Arrival Time
Hotel check-in time is 2pm. If you are to arrive before this time it is probable that you will not be able to gain access to your room. To guarantee a room to be available for an early arrival you will need to pre-book your room for the previous night. If required, please indicate on your registration form. (You will be charged by the hotel for the additional night).
Accommodation Refunds
Any accommodation cancellations received after Friday 6th May 2022 will be subject to the hotel's accommodation cancellation fee.