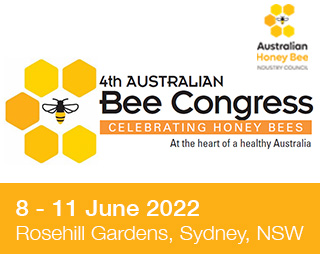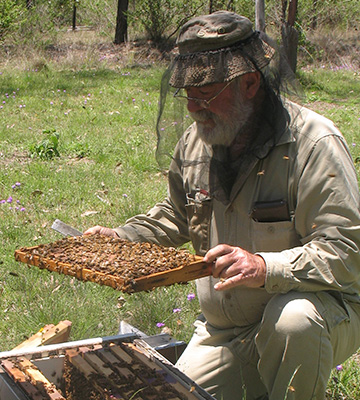 Biography
Trevor started keeping honey bees in 1972. He was an Apiary Officer in the Queensland Department of Primary Industries from 1983 to 1988. In 1988 he started a partnership with his wife Marion, breeding queen bees for the domestic and overseas markets plus honey production until the business was sold in 2012.
Positions and achievements in the industry have been:
Currently Chair of the Australian Honey Bee Industry Council
In 1986 wrote "Boxes to Bar Hives" beekeeping history of Queensland
Member of the Queensland Beekeepers' Association (QBA) since 1977, Past President, life member of QBA and President of the Brisbane Branch.
President and Secretary of the Australian Queen Bee Breeders Association.
Active in securing overseas markets for queen bees in such places as Canada and the USA, when USA was open.
Active at the Brisbane Show (Ekka) since 1979 as Honorary Council Steward, Judge and Honey Court Manager.
Treasurer of the Federal Council of Australian Apiarists Association.
Secretary for the Second and Third Australian Bee Congresses held in 1988 and 2018.
Executive Director of the Australian Honey Bee Industry Council from 2012 to 2019 plus several terms on the Executive prior to taking on the Executive Director role.
Awarded the Goodacre Memorial Award for Meritorious Service to Apiculture in 2002.
Active in biosecurity within the industry and awarded the David Banks Biosecurity Lifetime Achievement Award in 2016.
Made a member of the Order of Australia (AM) in 2018 for services to the beekeeping industry particularly in biosecurity.