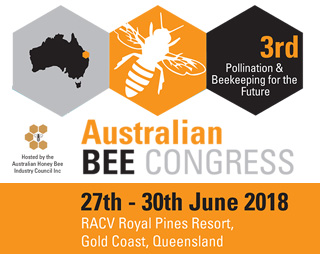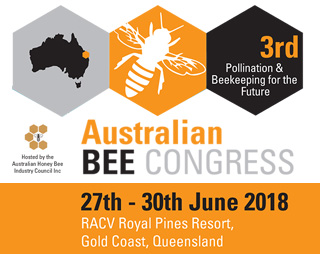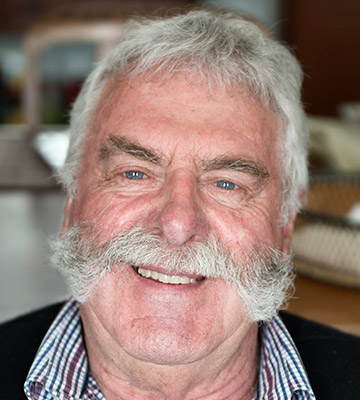 Lindsay Bourke
Chairman, Australian Honey Bee Industry Council Inc. and Beekeeper, Launceston, Tasmania
Biography
Lindsay is a born again beekeeper. He began his beekeeping enterprise at the sweet age of 23 while working for the Tasmanian Fire Service. Lindsay took on beekeeping and used his 200 hives to fund his business of acquiring 74 houses as well as 3 hotels.
At 60 Lindsay rekindled his passion for beekeeping with 90 hives which he doubled each year and is now Australia's largest multi crop pollinator, pollinating over 80 crops per year with his 4,000 hives.
In 2015 Lindsay won three gold medals at APIMONDIA, in South Korea, including the Best Honey in the World for his Cradle Mountain Tasmanian Leatherwood honey. In 2016 Lindsay won the Royal Hobart Fine Food awards for the 6th year in a row dominating with his champion honey products. Lindsay's company won the Reuben Charles Memorial Trophy for the World's Best Leatherwood Honey for the tenth time. In 2017 Lindsay won three gold medals again at APIMONDIA in Turkey with his Champion Honey Mead including the Best Honey Mead in the World. Lindsay won the Champion Australian Product at the Australian Food Awards for his Sheffield Honey Farm Leatherwood Honey in 2017. He is an active advocate for biosecurity and in 2015 was awarded the National Biosecurity Farmer of the Year Award.
Lindsay knows how to run a very successful business, combining sound business principals with a thriving beekeeping operation overtaking his first attempt at beekeeping and producing 1% of Australia's Honey with his ten beekeepers.
Lindsay has instigated a training program for his beekeepers to achieve the Certificate III in Beekeeping, taking in four new trainees each year, bringing new qualified beekeepers into the industry. His work has been recognised by Lindsay winning the Tasmanian Export Education and Training award in 2017.
Lindsay is Chairman of the Australian Honey Bee Industry Council (a position he has filled for a combined seven years) and has been President of the Tasmanian Beekeepers Association for 6 Years, He was the chairman for National Disease & Quarantine Committee as well as the Chairman of the Australian Crop Pollinators.