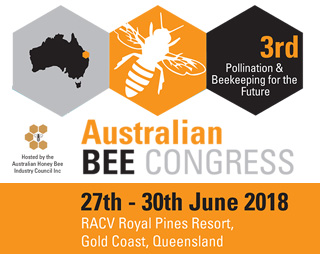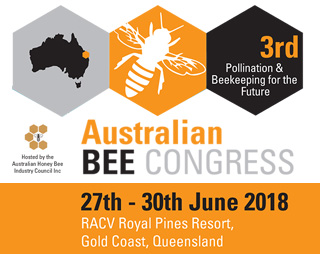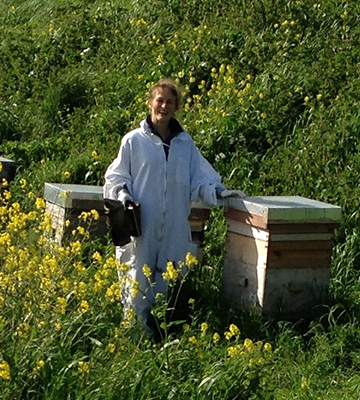 Dr Julia Jones
Uppsala University, Uppsala, Sweden
Biography
Julia's research focuses on understanding the mechanisms that enable the success of honey bee colonies, and particularly their ability to divide the different tasks (e.g. foraging and nursing) between the workers. Her PhD research at the University of Sydney focused on the task of thermoregulation (heating and cooling of the hive) in honey bees. In any honey bee colony the queen mates with multiple males, therefore there is a large amount of genetic diversity among workers in a colony, a property that is thought to influence which bees do which tasks. By heating up observation colonies, and genotyping workers fanning the colony at different temperatures, we found that workers fathered by different males had different thresholds for starting to cool the colony by fanning. This research suggests that genetic variability among workers in a honey bee colony is important in enabling them to maintain an optimal brood nest temperature.
Gut bacteria are increasingly recognised as a key component in the success of all animals. During her research fellowship at the University of Sussex in the UK, Julia focused on the interaction between gut bacteria and honey bee behaviour. Julia also studied the association between gut bacteria and the landscape the bees are exposed to. In two main experiments it was found that the task the bees are doing, and the landscape that forager bees are exposed to, influences their gut bacteria. This includes bacteria thought to be important in honey bee nutrition and health. 
Currently, in her research at Uppsala University, Julia is investigating what parts of the genome help allow bees to be successful in their local environment. For example, she is studying differences in the genomes of bees living at high versus low elevations. Julia is also examining natural crosses between native and non-native bumblebee species in order to understand the consequences of non-native pollinator introductions.