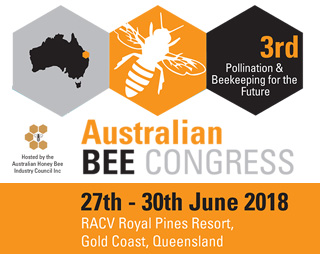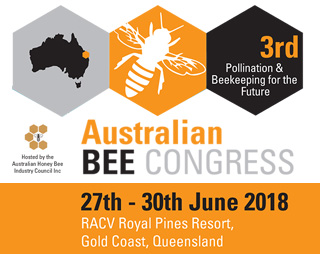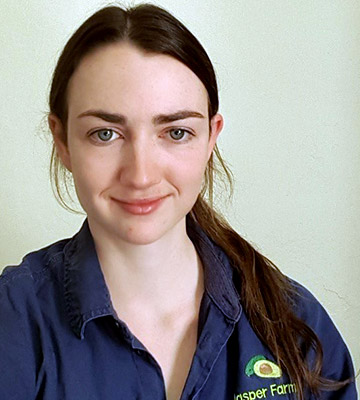 Jacinta Foley
Agronomist, Jasper Farms, Busselton, WA
Biography
Jacinta is the Agronomist at Jasper Farms in Busselton Western Australia. Jasper Farms is Australia's second largest avocado producer with 5,000-6,000 tonnes of avocados harvested per year. Currently Jasper Farms has 380 hectares of avocados and will have 396 hectares by spring of 2018. 221 ha of this is in full production, while the remainder are at various stages of maturity. Jasper Farms has recently been acquired by Ontario Teachers Pension Plan, Canadas largest single profession pension plan.
Jasper Farms contracts pollination providers to supply hives for pollination of the orchards. Jasper Farms hires approximately 1,300 full hives (equivalent to 2,600 pollination hives) during the flowering period.
Jacinta studied a Bachelor of Science (Honours) in Agricultural Science at the University of Western Australia. Jacinta graduated in 2015 and has been working at Jasper Farms since. Jasper Farms puts science into practice, with a focus on innovation to gain incremental improvements.