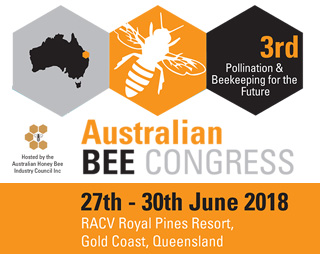 RACV Royal Pines Resort
The 3rd Australian Bee Congress will be held at the RACV Royal Pines Resort, Gold Coast, Queensland. Special accommodation rates have been negotiated with the resort, and accommodation bookings will be available via the congress registration form, once registration opens.
RACV Royal Pines Resort
Ross Street
Benowa QLD 4217
www.racv.com.au/royalpines
RACV Royal Pines Resort is the perfect destination for experiencing the best of the Gold Coast.  Surrounded by manicured gardens and a championship golf course, this 100-hectare resort is perfectly positioned just a short distance from the white sandy beaches of Surfers Paradise and the lush beauty of the Gold Coast Hinterland.
Whether for business or pleasure, the resort features something for everyone. Award-winning restaurants and bars, day spa, gymnasium, impressive children's playground, pools and award-winning conference and event spaces. Shuttle buses are available for guests five times daily to both Broadbeach and Surfers Paradise.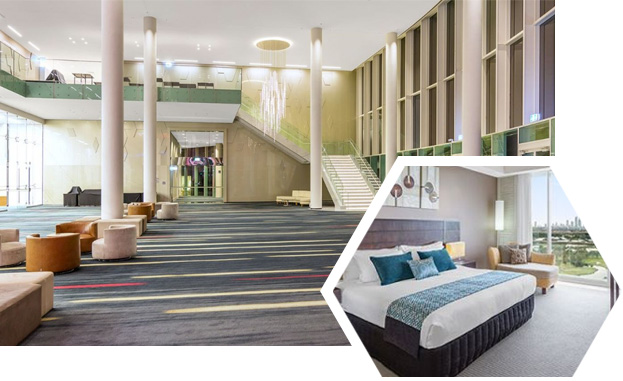 Discounted rates are available for Autoclub Members (NRMA (New South Wales); RACQ (Queensland); RACV (Victoria); RAA (Adelaide); RACWA (Western Australia); RACA (Perth). Membership number must be supplied on registration form at time of booking for discounted rates to apply.
Mountain View Room: Fully Booked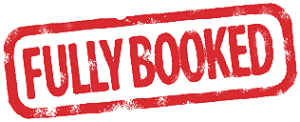 Mountain View Room – $195 per night (Room Only, not Including Breakfast)
Autoclub Member Rate – $183 per night (Room Only, not Including Breakfast)
Two Double Beds only. All rooms contain individually controlled air-conditioning, STD and ISD telephones, widescreen TV, in-house movies, desk, tea and coffee making facilities, mini bar, in-room safe and complimentary morning paper. Stay connected with FREE Internet available for all accommodation guests at any RACV Resort.
Superior View Room
Superior View Room – $225 Per Night (Room Only, Not Including Breakfast)
Autoclub Member Rate – $210 Per Night (Room Only, Not Including Breakfast)
Offering stunning views of the resort grounds, these spacious rooms have been designed to reflect a modern and contemporary style. The well-appointed rooms have one king bed or two double beds, a balcony, minibar, ensuite bathroom, hair-dryer and tea and coffee-making facilities.
Alternative Accommodation Options For Families
The maximum number of people per room at RACV Royal Pines Resort is 4. Some recommended options for families are listed below. Please book directly with these properties. If none of these options suit, please contact the Gold Coast Tourism Visitor Information Centre. Call Toll Free on 1300 309 440 or International + 61 7 5536 4709 or visit https://www.destinationgoldcoast.com/where-to-stay
Accommodation Booking Conditions
The accommodation rates quoted include GST and are subject to availability at the time of booking.
Rates may increase without notice due to changes in government charges, taxes or levies.
The deadline for accommodation bookings through East Coast Conferences is Wednesday 23rd May 2018. After this date you will need to book directly with the resort.
Accommodation Payment
Payment in full is required to secure your booking. 
Accommodation Availability
Block bookings have been made at RACV Royal Pines Resort and will be confirmed on a first-in basis. Bookings have been made for the Congress dates only (Checking in on Wednesday 27th June 2018 and checking out on Sunday 1st July 2018). Accommodation can be organised outside these dates on a by-request basis only, and room rates may vary outside these dates.  All accommodation bookings are subject to availability.
How to Book Accommodation
To book, complete the Registration Form and email, fax or post to East Coast Conferences. Accommodation can also be booked via the secure online registration form. The Congress Managers will forward your reservation and full payment to the hotel.
Change of Booking
Any change to a reservation must initially be notified to the Congress Managers and not directly to the hotel.  Please note, any changes must be made to the Congress Managers by Wednesday 23rd May 2018.  After this date, please liaise directly with the hotel for any changes to your booking. Cancellations must be made in writing (fees may apply).
Late Arrivals
Please indicate on your registration form or notify the Congress Managers in writing if you will arrive at your hotel after 6pm.  Failure to notify of a late arrival may mean that your room will be released, and deposit forfeited.
Arrival Time
Hotel check-in time is 2pm. If you are to arrive before this time it is probable that you will not be able to gain access to your room.  To guarantee a room to be available for an early arrival you will need to pre-book your room for the previous night.  If required please indicate on your registration form. (You will be charged by the hotel for the additional night).
Accommodation Refunds
Any accommodation cancellations received after Wednesday 23rd May 2018 will be subject to at least one night's accommodation cancellation fee. A full cancellation fee will also be incurred if you do not arrive on the date for which you have booked.